Inconsistencies for data rate for nodes and for ports (cdot)
Hello,

we have inconsistencies for some of our NetApps in the representation of the data rate for the nodes and for the ports.
In this example there is only throughput for node A and nothing for B.
There seems to be also a wrong label for the Y axis: about a factor 1000 to small compared to the real values, which can be seen for example in the picture for the rate by protocol.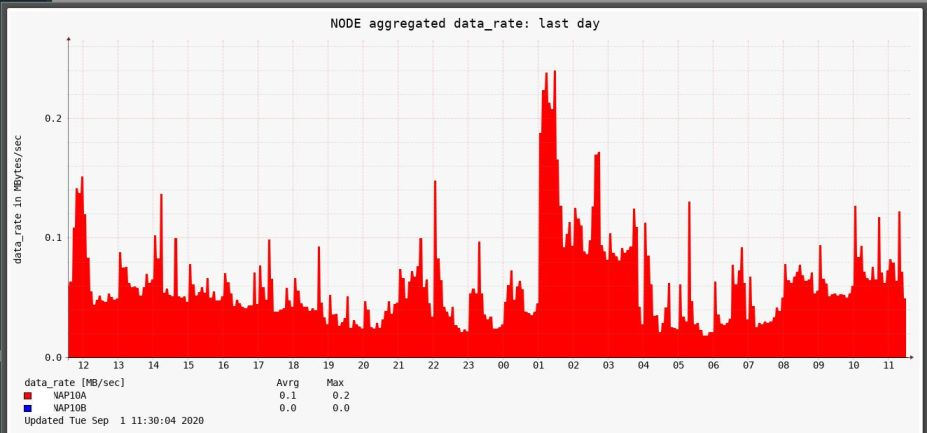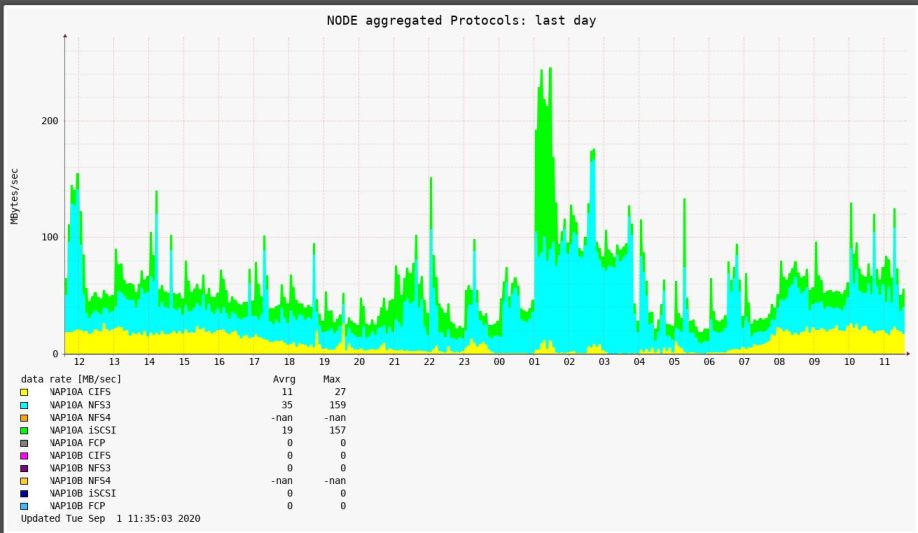 In contrast, the picture for the ports shows node B (e0h/e0g) with throughput.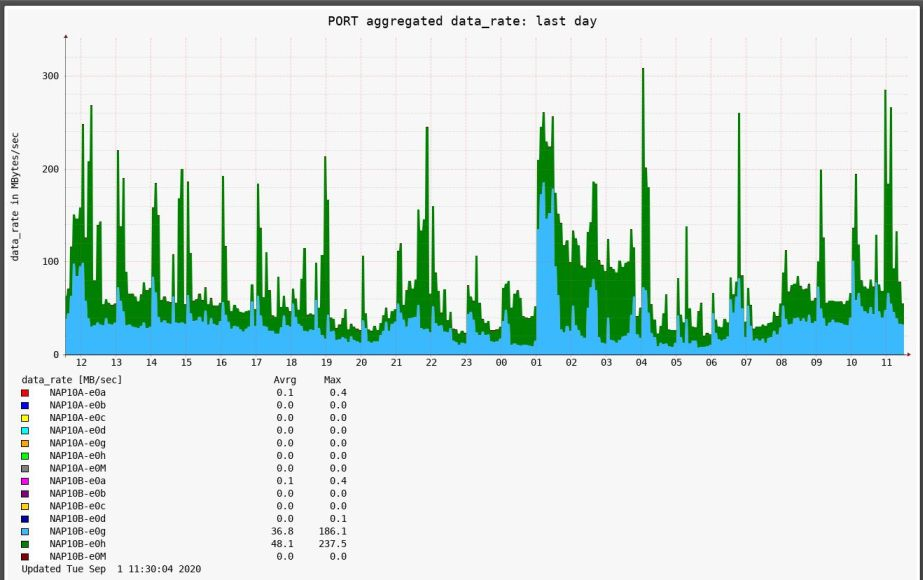 In Grafana the ports are displayed correctly.
We have two FAS8200 (ONTAP 9.5P8 resp. 9.5P6) with this behaviour, and two FAS8200 (ONTAP 9.5P8 resp. 9.5P6), where it looks ok.
And there is also a FAS2750 (9.5P6) with these inconsistencies.
I've also upgraded STOR2RRD to 8.21-16 without improvement.
Regards,
Arndt
Comments