Wrong values on data read from storage VSP G800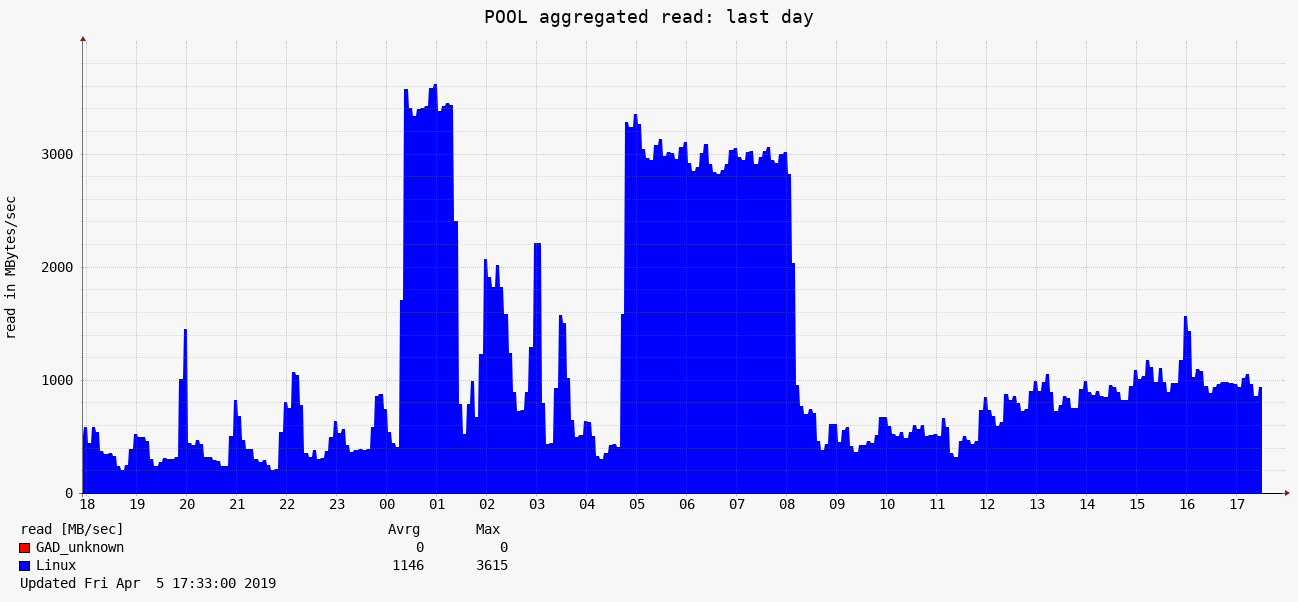 Guys
We are using Stor2rrd ver2.52 (last available) and we have Hitachi VSP800 (firmware 83-05-29/00) configured there.
When looking at the POOL read data: last day, we are seeing values completly different from the storage managment software (Command Device).
The difference is about 2GBps between both applications. (see both pictures)
Can you please advise us with the following issue?
regards,
Bit
Comments