Incorrect time "last data update"
Hello! Faced with such a problem, Huawei arrays are not correctly displayed at the time in the WEB GUI. Other arrays have exact time. ver. V500R007C10 / device model 5500 V5
Stor2rrd ver. 2.41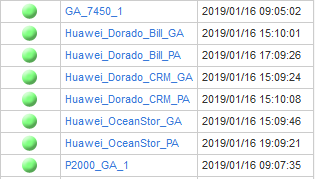 You can see on the screenshot that the time is correct on other disk arrays.On the disk arrays themselves enabled NTP, the correct time zone. Please tell me how to solve this problem.


Comments