disk pool usage/free showing inverted
Hello friends
Im using 2.31-1 version of stor2rrd. 
On capacity link it´s showing all informations right (screen1) but clicking on some storage to look on tiers/pools of disks it´s showing inverted informations (screen2) about free and used. 
I used VMAX026 (VMAX gen 2 model 10K) as example: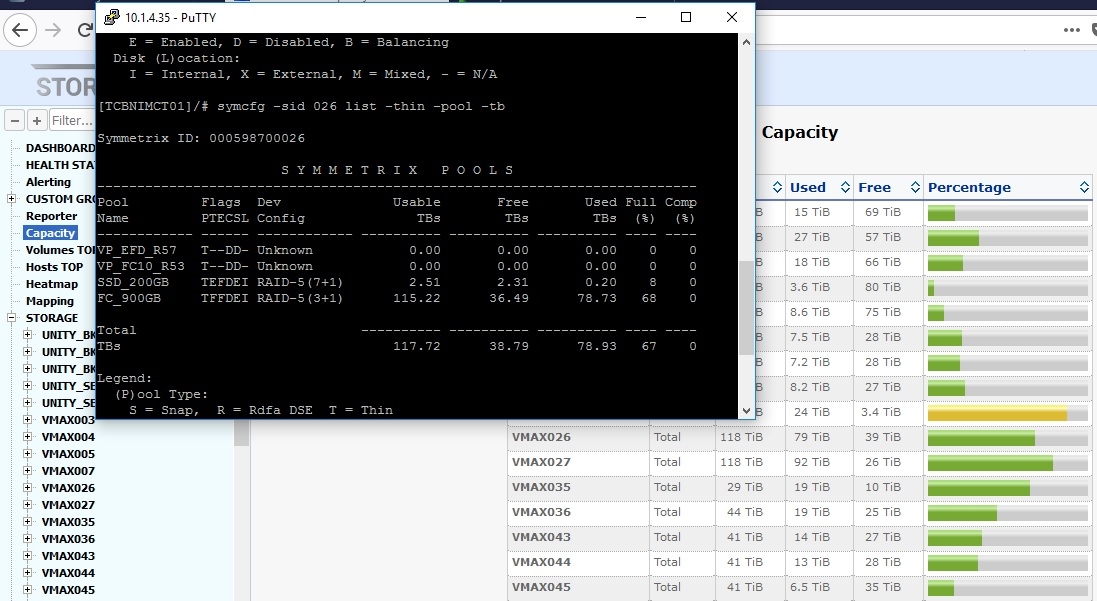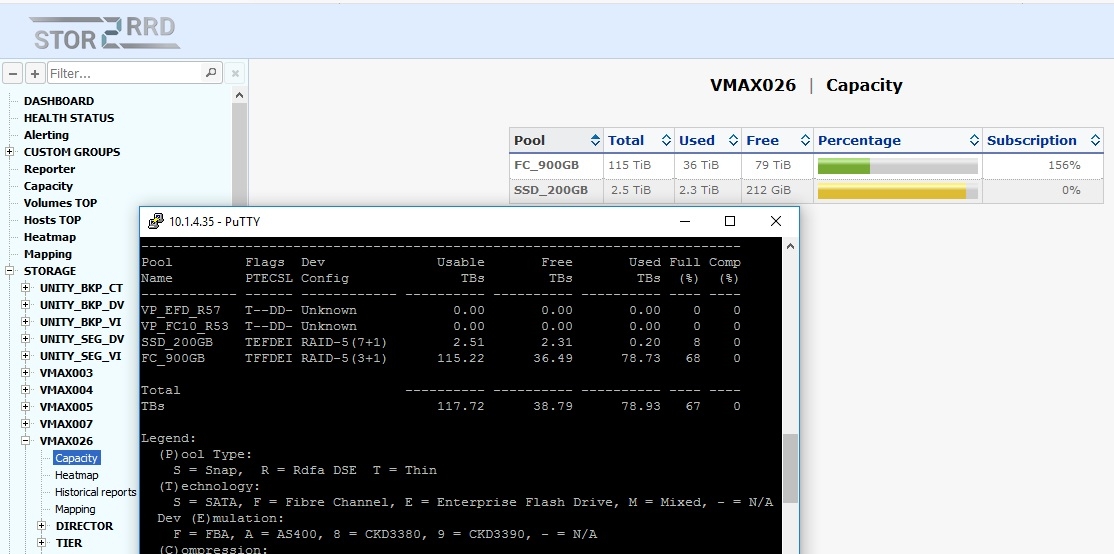 Can you help me  if It´s some config error or what?
Thank you
Thiago Nascimento
Comments