Brocade SAN Switch 300, configure, load but not appear in http:///stor2rrd
Hi
I have configure in
san-list.cfg
in the virtual appliance for version 1.35 free
SNMP_VERSION=3
157.165.162.77:snmpuser3:BRCD:Penbrfc1
config_check.sh
=========================
SWITCH: 157.165.162.77
=========================
Type : BRCD
DestHost : 157.165.162.77
Version SNMP : 3
SecName : snmpuser3
Community : snmpuser3
SNMP port : 161
Switch name : penbrfc1
STATE : CONNECTED!
I run
load.sh
in/home/stor2rrd/stor2rrd and get the following files inside
/home/stor2rrd/stor2rrd/data/penbrfc1
config.cfg port11.first port14.rrd port18.first port20.rrd port24.first port4.rrd port8.first
fabric.txt port11.rrd port15.first port18.rrd port21.first port24.rrd port5.first port8.rrd
penbrfc1_sanperf_20161201_1456.out.tmp port12.first port15.rrd port19.first port21.rrd port2.first port5.rrd port9.first
penbrfc1_sanperf_20161201_1457.out.tmp port12.rrd port16.first port19.rrd port22.first port2.rrd port6.first port9.rrd
PHYS_PORTS.cfg port13.first port16.rrd port1.first port22.rrd port3.first port6.rrd PORTS.cfg
port10.first port13.rrd port17.first port1.rrd port23.first port3.rrd port7.first SAN-BRCD
port10.rrd port14.first port17.rrd port20.first port23.rrd port4.first port7.rrd total_summary.rrs
I have configure the necessary according to the installation steps in
http://www.stor2rrd.com/install.htm?1.2
However I don't see any SAN switch name '
penbrfc1
' at the left pane of the hierarchy tree?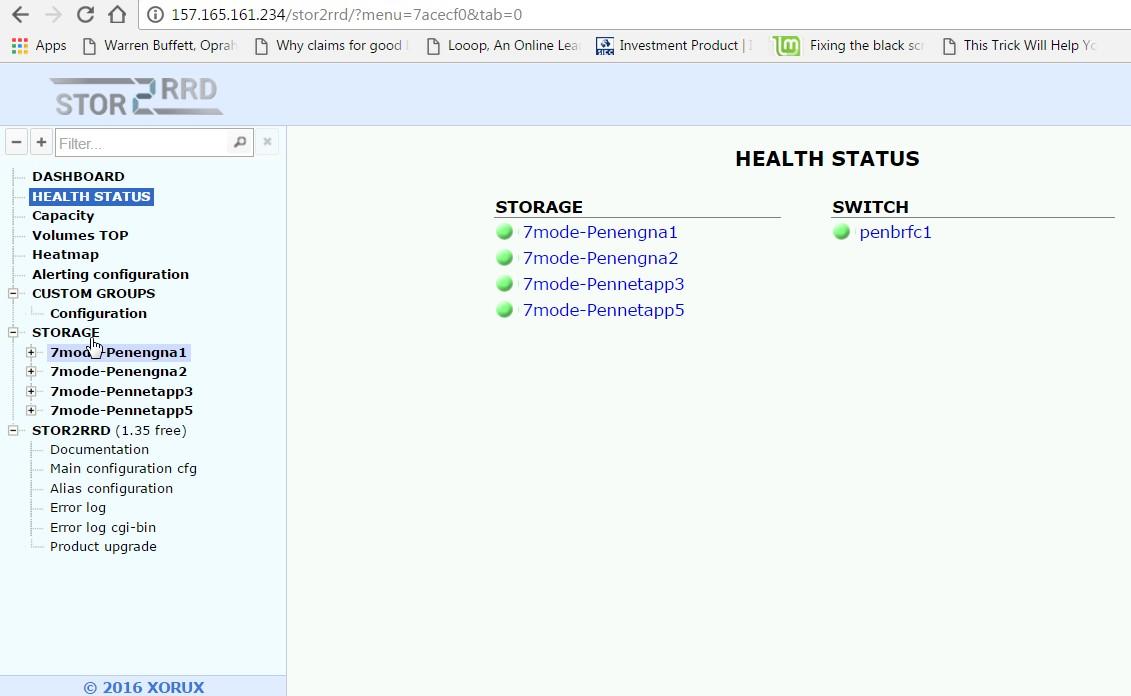 Anything that is missing?
Thanks.