DSPJOBTBL and interactive/batch development questions
Hi,
any expert around for advice our development team?
1. DSPJOBTBL.
What would you monitor there? Is there anything really important what is changing in time, any important constants etc.
Here you can see what data we get from our as400 and a screenshot. We do not want to present everything and we are a bit lost in importance of that values.
Data we actually collect: JOBTBLPERM:::200:30:163520::::JOBTBLTEMP:::200:30:57:::JOBTBLTOT:::1:3677952:3573:3328:244:1:JOBTBLINUSE:::198:0:46:0:::
Screenshot is attached.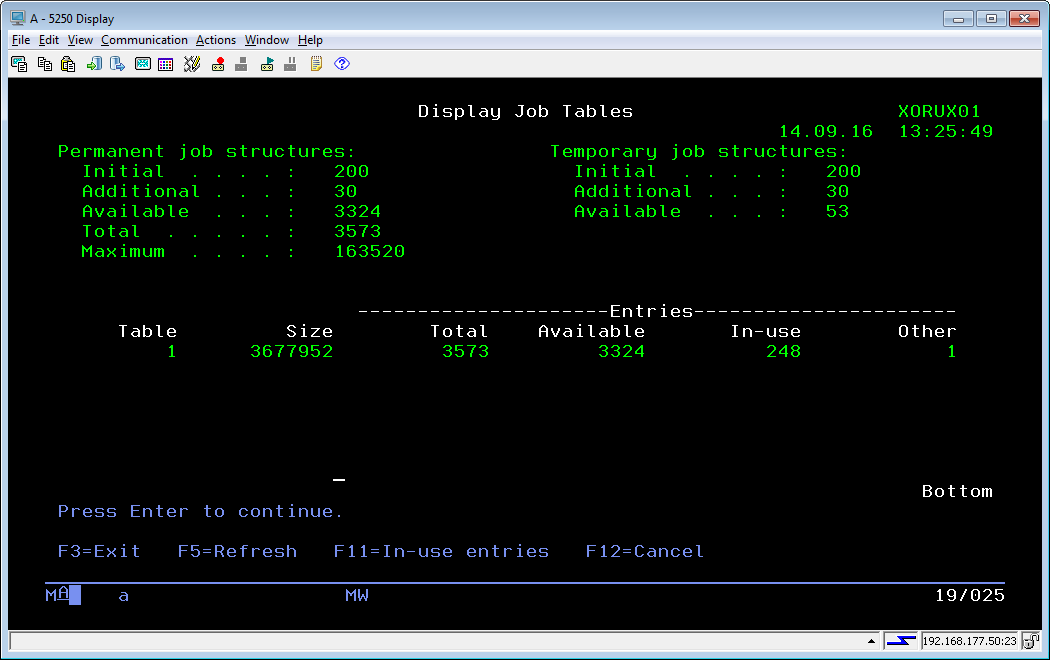 2. interactive vrs batch
What about monitoring of those total values per system:
- Interactive Transactions
- BATCH I/O
- INTERACTIVE RESPONSE TIME
Do you feel that as something very important?
Would you personally like to see anything from above in our product?
Thanks in advance for any comment.
Pavel